Management
Senior Management
The Managing Directors of the Austria Wirtschaftsservice Gesellschaft mbH (AWS) are appointed by its owners, the Federal Ministry for Transport, Innovation and Technology and the Federal Ministry for Digital, Business and Enterprise.
The Managing Directors of the AWS are also the Managing Directors of the ERP Fund and the Board of Directors of the National Foundation for Research, Technology and Development.
Staff unit of the Managing Directors
Dipl.-Ing. (FH)
Christoph
Schlinke
, MSc
Geschäftsführung - Stabsstelle der Geschäftsführung B. Sagmeister
Assistants to the Managing Directors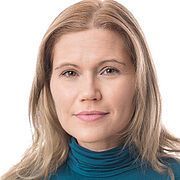 Geschäftsführung - Büro B. Sagmeister
Geschäftsführung - Büro E. Stiftinger
Press Officer
Unternehmenskommunikation | Förderungsberatung
Business areas
The tasks of the Austria Wirtschaftsservice Gesellschaft mbH are divided into three business areas.
Business area Soft Loans | Cofinancing
The Business area "Soft Loans | Cofinancing" covers all erp funding products along with tasks linked to the implementation of EU subsidies and EU programmes. The instrument portfolio consists of erp loans, grants from national funds, international funds (EFRE, ELER), coordination and consultancy services.
Soft Loan Management | Cofinancing
Monitoring and Paying Agency for EU Structural Funds
Business area Guarantees | Equity
The programmes of the business area includ f.e.funding products for company founders and recently formed companies, programmes to accelerate company growth, to strengthen international competitive position (internationalisation):
Guarantees for Start-ups and Young Enterprises
Guarantees for SMEs
Guarantees for Corporates and Internationalisation
Equity
Employment bonus
Business area Entrepreneurship | Property Rights | Seedfinancing
Creative Industry and Entrepreneurship
The department goal is to better cater for the innovative character of projects in the creative industry e.g. through impulse programmes. Jugend Innovativ (the largest school competition for innovation in Austria) and the National Prize for Innovation are f.e. also managed by this department. Jugend Innovativ places special attention on increasing the interest amongst young people in research, technology, innovation and creativity and fostering an interest in scientific and technical fields of study. The goal of the National Prize for Innovation is to promote public understanding of science, research and technology in Austria by commending innovative and creative companies.
IP Management
The second department within the business area of Entrepreneurship | IPR | Seedfinancing, "IP Management", functions as a wide-ranging support service for all questions related to the commercial application of intellectual property rights. Here, research institutes and SMEs are offered support in evaluating their property rights standing, funding when acquiring property rights and support in marketing and/or enforcing property rights.
Seedfinancing
The founding and building up of high-technology enterprises requires technological-scientific consulting and targeted financing. Alongside life sciences and ICT, there are further areas of focus in the areas of, for example, material sciences, nanotechnology, green innovation and finally innovative services devoted to technology and social business.
Contact
Entrepreneurship | Schutzrechte | Seedförderungen