innovative company projects being actively supported (core business)
funding applications are approved (core business)
aws funding (core business)
of the submitted projects are innovation projects (core business)
The Funding Manager -
Your Personal Assistant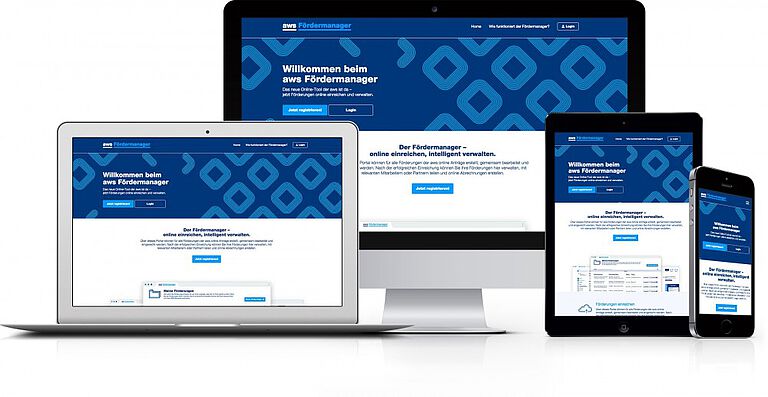 The aws Funding Manager is your personal assistant when it comes to preparing funding applications, editing them as a team and submitting them to the aws online. The aws Funding Manager is constantly available to provide information of the current status of projects which have applied for aws public funding, it contains an overview of the most important deadlines, it saves confidential documents and supports you in undertaking the accounting for your investments.
aws
from
8th of January 2024
in 1120 Vienna –
We are opening the next chapter in the targeted promotion of innovation & business location
at the new location that moves the economy.
Austria Wirtschaftsservice Gesellschaft mbH
Rechte Wienzeile 225
1120 Vienna