aws Preseed - Deep Tech and aws Seedfinancing - Deep Tech
Members of the assessment panel
The decision-making meetings of the aws Preseed - Deep Tech or aws Seedfinancing - Deep Tech assessment panel are staffed from the following pool of experts. The list is in alphabetical order.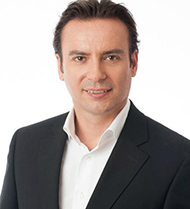 Ing. Werner Becher
Werner Becher is since 2019 active for Sportradar as manager, the global leader in delivering sports data. Sportradar is employing over 2,000 people in more than 30 locations around the world and is trusted technology and data partner to more than 1,000 companies in over 80 countries. After being responsible for the US business, he is back from New York and since 2021 responsible as CEO for EMEA & LATAM. Before that he managed for 7 years as CEO Interwetten, a European online betting company.
Werner Becher is Investor, entrepreneur, manager and former leader of Austrian political party "Liberales Forum". He has a strong background in the IT industry with 25 years of online experience. Before joining Interwetten, he founded and successfully sold an IT company and an online job portal.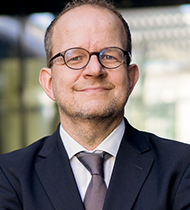 Prof. (FH) PD Dr. Bernd Ebersberger
Since October 2018, Prof. Ebersberger is Head of the Department for Innovation Management at the University of Hohenheim, Stuttgart, Germany, where he coordinates the research network Innovation, Entrepreneurship & Finance (INEF) and leads the Innovation Greenhouse at the University of Hohenheim.
Previously, Prof. Ebersberger held a professorship in innovation management and economics at the Management Center Innsbruck (MCI), where he was head of research, innovation and entrepreneurship, and held positions at Fraunhofer ISI in Karlsruhe, the Technical Research Center of Finland in Espoo, Statistics Finland, and the University of Augsburg, among others.
Prof. Ebersberger's work focuses on innovation management, innovation systems, business innovation strategies, entrepreneurship and the link between innovation and sustainability.
Prof. Ebersberger is author, co-author, and editor of numerous books and scientific publications in renowned journals such as the Journal of Applied Economics, Research Policy, Regional Studies, Journal of Economic Geography, Journal of Business Research, European Management Review, Entrepreneurship and Regional Development, Journal of Evolutionary Economics, Journal of Technology Transfer and Structural Change & Economic Dynamics.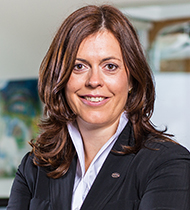 Dr. Iris Filzwieser
Dr. Iris Filzwieser is co-founder and managing director of METTOP GmbH and UrbanGold GmbH. She is an expert in metallurgy, metal recycling and the circular economy. In the course of her professional career, she has specialised in process optimisation in metallurgy and developments in recycling technology and the circular economy. By founding her own company, her portfolio expanded; in addition to commercial knowledge and marketing, it was also necessary to cover sales and strategy development.
Since 2020, Iris Filzwieser has been President of ACR - Austrian Cooperative Research, a network of private research institutes that conduct research & development for companies, whose services are specifically aimed at SMEs.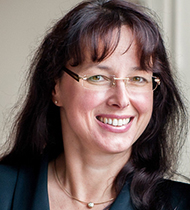 Dipl.-Kfr. Uli W. Fricke
Uli is one of the founders and CEO of Triangle Venture Capital Group (founded 1997), one of Europe's leading investors in hightech start-up companies. She is also the CEO of FunderNation, Germany's only crowdinvesting platform that is run by a team of investment professionals (founded 2014).
Uli served as Chairwoman of Invest Europe (formerly the European Private Equity and Venture Capital Association – EVCA) in 2010–2011. She was also named the most powerful person in private equity for 2010 by REAL DEALS and has been recognised by Dow Jones as one of the 100 most influential women in Europe's finance industry.
She currently serves on the board of iPharro, semafora and SemEO. Uli is member of the Space-Tech Advisory Council of TU Graz, the aws Seed Financing Board in Vienna, the Kuratorium of Fraunhofer IMW in Leipzig and the EBAN Space Executive Committee. She teaches Business Engineering in the SpaceTech Master Programm of TU Graz and the ECATA program of Institut Supérieur de l'Aéronautique et de l'Espace in Toulouse.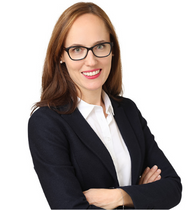 WP/StB Mag. Marlene Brigitte Halikias
Marlene Halikias is Advisory and Valuation Partner and leads the Advisory practice of Grant Thornton Austria with more than 13 years of experience in advisory and audit services to large corporate clients as well as small and medium-sized companies, especially in the field of valuation, audit of annual and consolidated financial statements according to UGB and IFRS, special purpose and management audits and business planning.
Her industry focus is on software and new technologies, payment services, media as well as blockchain and crypto asset services.
Marlene holds a master degree in business administration from the Vienna University of Economics and Business Administration. She is certified auditor and certified tax advisor as well as publicly appointed, sworn and court-certifiied expert witness for the above mentioned fields.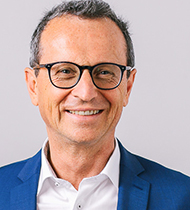 Mag. Leopold Heidenreich
Mag. Leopold Heidenreich studied business management at the Vienna University of Economics and Business.
As Head of Financing for Post and Telekom Austria AG (1994-1996), he was involved in the first "assed-backed" bond in Austria as well as financing through the European Investment Bank. In his role as CEO of the P.S.K. Insurance (1997-2007), he headed the departments of asset management, personnel, organization and PR. He then worked as a consultant for a multi-family office in the field of asset management. 2010 - 2013 he moved to Semper Constantia Privatbank AG as Chief Investment Officer and Managing Director of a subsidiary. In 2013 -2020 he took over the management of the company's own assessment. He then moved to the management of a service company.
Foto: (c) interfoto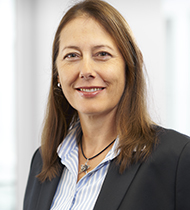 Dr. Regina Hodits
Regina is a Managing Partner at Wellington Partners Life Sciences (WPLS) and represents the WPLS funds on the Boards of Ayoxxa, Carisma Therapeutics, ONWARD, Sidekick, SNIPR Biome and STipe Therapeutics. She was a founding investor in Rigontec (acquired by MSD), Sapiens (acquired by Medtronic), Middle Peak Medical (acquired by Symetis / Boston Scientific), represented Wellington Partners of the Board of Themis (acquired by MSD), and served as the Spokesperson for the Board of the German PE and VC Association (BVK). Since joining the industry in 2000, she has become an influential investor in the European VC industry, focusing on early-stage and growth deals in Life Sciences.
Before joining WPLS, Regina led the European life sciences efforts of Boston-based Atlas Venture. She was the founding investor in Bicycle Therapeutics (NASDAQ: BCYC), F-star (NASDAQ,: FSTX) and Jenavalve, and served on the Boards of U3 Pharma (acquired by Daiichi Sankyo), Nitec Pharma (now part of Horizon Pharma NASDAQ HZPN), Egalet (NASDAQ: EGLT), and Novamed (acquired by SciClone NASDAQ SCLN). Before, Regina worked for Apax Partners and McKinsey. Regina studied chemical engineering in Vienna and holds a Ph.D. in biochemistry, and was as post-doctoral researcher at the MRC, Cambridge UK.

Dr. Timm-H. Jessen
Timm Jessen is biochemist and received his education in Kiel, Munich and Cambridge (UK). His professional career started at Hoechst AG (today: Sanofi) in the pharma industry (1991-1997) before he joined the biotech company Evotec AG as CSO in 1997. He served the company for 7 years on its growth path including its listing at Frankfurt stock exchange.
Since 2004 Dr. Jessen is self-employed and provides advice to start-up companies, growing entities and investors in the life science area. He is also co-founder of Bionamics GmbH (sold), 2cureX AB (listed) and Topas Therapeutics GmbH (VC financed).
Dr. Jessen is a member of the Advisory Board of Ascenion GmbH (Munich), a tech transfer company for German and European academic research institutions.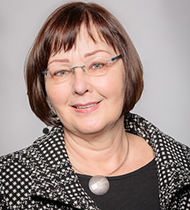 Dr. Angela Köppl
Angela Köppl is Senior Economist at WIFO and has been working in the Research Group "Environment, Agriculture and Energy" of WIFO since 1992. She held the position of WIFO's Deputy Director twice and was responsible for research coordination in this position. received her doctorate in Economics from the University of Vienna in 1991. From 1987 to 1992 she worked as a research assistant in the Department of Economics at the Institute for Advanced Studies. In 2002 she spent a research stay at the Massachusetts Institute of Technology in Cambridge. She is Vice President of the Austrian Chapter of the Club of Rome. As a member of the board of the Climate Change Center Austria (CCCA) in its early years, she contributed significantly to its establishment. Key areas of her research are questions of climate change and the restructuring of the energy system, economic instruments of climate policy, such as eco-taxes and emissions trading, as well as Austrian and EU energy and climate policy.
Foto: (c) Alexander Mueller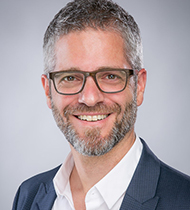 Reinhard Krickl, M.Sc., MBA
In over 20 years in the Medical Device Industry, Reinhard has gained extensive experience in developing Med-Tech innovation into successful businesses – 14 years in the big corporate world in various international leadership positions within Medtronic, and since 2014 as CEO of Phagenesis Ltd., a medical device SME, headquartered in the UK, with business in Europe and the US.
In the role of non-executive director in Boards of Med-Tech start-ups he aims to leverage his experience to help young businesses to develop.
Alongside his industry experience Reinhard holds an Executive MBA from IMD Lausanne, an M.Sc. (Dipl.-Ing.) in Electrical Engineering from Vienna University of Technology, and the Certificate in Corporate Governance IDP-C from INSEAD Fontainebleau.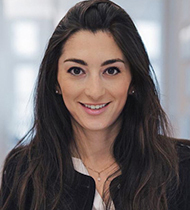 Kiana Mardi
Kiana Mardi has recently started to run a Micro VC, investing in early stage tech startups. Before, she has been a founding team member and Investment Director of ALSTIN Capital, a 100m+ tech fund.
Before her career as a VC, she was able to build the startup Holidu, a meta search site for vacation rentals, into a global successful player in the vacation rental market.
As the founder and CEO of the online fashion company Glamloop, she successfully sold her company to a competitor with leading European venture capital firms such as Holtzbrinck Ventures.
At Rocket Internet, Kiana Mardi contributed significantly to the development of Zalando and the Zalando Lounge and was assigned, among others, at the portfolio company eDarling.
On behalf of the private equity firm Aurelius AG, Kiana Mardi was able to restructure two portfolio companies as a restructuring manager.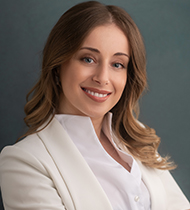 Jelena Markovic
Jelena is an Investment Manager at LBBW Venture Capital, focusing on B2B software startups based in the DACH region. LBBW VC is the Stuttgart-based venture arm of the LBBW bank, investing in Late Seed and Series A rounds, in the digital transformation, fintech and life science space. In her role as Investment Manager she holds several board seats in startups, is responsible for deal sourcing, as well as due diligence and deal structuring.
Before joining LBBW VC she worked as a Senior Associate at BayWa r.e. Energy Ventures, focusing on international Venture Capital Investments in the renewable energy space. As the company's first employee she was deeply involved in building up the newly set up corporate venture vehicle.
Prior to this role Jelena worked as a fund manager in the IT industry, where she was responsible for strategic market development in the EMEA region.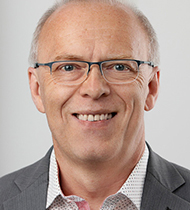 Dr. Peter Nussbaumer
Dr. Peter Nussbaumer has more than 35 years of industry experience in drug discovery and early drug development. After 23 years at Sandoz/Novartis, he joined the Lead Discovery Center GmbH (LDC) in Dortmund, Germany as Managing Director in 2008. Since 2019, he is also Managing Director of the Khanu Management GmbH in Dortmund and the wings4innovation GmbH in Vienna, both acting for KHAN Technology Transfer Fund I GmbH & Co KG, a financing vehicle to translate excellent basic research into professional drug development and commercialization. Peter is member of several international scientific advisory boards and serves as advisor to private and public funding bodies. He is (co)author/inventor of numerous peer-reviewed publications and patent applications and holds a Dr. degree in organic chemistry from the TU Wien, Austria.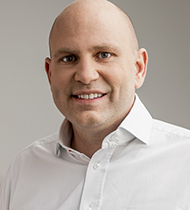 MMag. Roman Rericha
Roman Rericha is partner at BRANDL TALOS. He is one of the leading venture capital advisors in the Austrian market. Roman regularly supports foreign and Austrian venture capital funds relating to their investments in Austria as well as start-ups in large scale financing rounds. Furthermore, he focuses on complex, cross-border M&A and private equity transactions.
Roman and his team are regular contacts for Austrian fund initiatives and have extensive experience in fund structuring.
He is the initiator of the Nährboden program, an initiative of BRANDL TALOS, which supports - very selectively - high-potential start-ups.
University of Vienna, Faculty of Law (Mag. iur. 2005),
Faculty of Economics, (Mag. rer.soc.oec. 2007)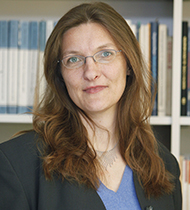 Prof. Dr. Eva Rohde
Eva Rohde is Head of the Department of Transfusion Medicine at the University Hospital Salzburg and Director of the first academic pharmaceutical manufacturing unit for stem cell-based therapeutics in Austria. She studied Medicine at Karl-Franzens University of Graz, finished training in Transfusion Medicine in 2005 and acquired the postdoctoral lecturer qualification on stem cell research in 2009. Her research at the Paracelsus Medical University (PMU) in Salzburg focuses on the application of stem cell-based therapies with a special emphasis on their extracellular vesicles (EVs). She is involved in joint collaborations within a global network of academic and industrial partners who share the goal of the clinical development and assessment of stem-cell therapies in diseases with a high unmet need. Eva Rohde is CEO of the PMU Innovations GmbH, Medical Consultant for MDimune Inc, Seoul, South Korea and Chair of the global "Task Force on Regulatory Affairs and Clinical Use of EV-based Therapeutics" of the International Society for Extracellular Vesicles (ISEV). Recently, her scientific work at the GMP Unit Salzburg was highlighted in an outlook article in Nature (https://www.nature.com/articles/d41586-020-01770-2).
From 2014 to 2020 she was Vice-President of the Medical University Salzburg.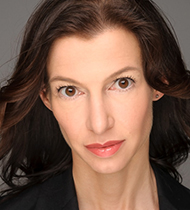 Dr. Katja Rosenkranz
V-Bio Ventures
Katja Rosenkranz is a Partner at V-Bio Ventures, which she joined in 2016. Before joining V-Bio Ventures, Katja spent more than 12 years in the life science venture business. She worked as an analyst at PolyTechnos Venture-Partners and as CBO/CFO at Hepa Wash (now Advitos). Subsequently, Katja was a senior investment and project manager at Ascenion, where she managed the Spinnovator initiative and progressed early academic inventions to create spin-offs.
Katja holds a PhD and MSc in Biochemistry from Witten/Herdecke University, Germany, and an Executive MBA in Medical Devices and Healthcare Management from the IBST, Tuttlingen, Germany.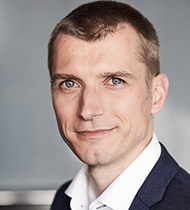 Hannes Schill, MBA
Hannes Schill is a Partner at eCAPITAL entrepreneurial Partners, a technology-focused venture capital firm that provides early to growth stage funding to innovative companies in the fields of software & information technology, cybersecurity, industry 4.0, new materials and cleantech, and actively accompanies these firms on their development to market leaders. Prior to eCAPITAL, Hannes Schill worked for a corporate venture capital firm in renewable energy and cleantech, for a utility company in project and acquisition valuation, had a short stint in M&A investment banking and started his career as a financial analyst with a large automotive supplier. Hannes Schill is a general manager by training, holding a BA degree in international business administration of the DHBW Stuttgart and an MBA degree of the Tuck School of Business (Dartmouth College, USA).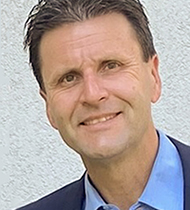 DI Dr. Markus Seiser
Dr. Markus Seiser serves as division executive for FIS Global in the Capital Markets division. He acts as division executive for Cross-Asset Trading & Risk – a business unit that serves sell-side and buy-side clients as well as energy and commodity firms with front-to-back trading and enterprise risk solutions globally. These solutions are either implemented on-premise or provided as a hosted solution (private or public cloud). 1999 he founded his own company together with a couple of co-founders providing software solutions for the energy sector. As CEO he sold the company to a US firm in 2007, where he continued to serve as managing director and later as EVP in Germany, Russia, UK and the US. Mr. Seiser studied electrical engineering at the Technical University in Graz and made his Ph.D. at the Technical University in Vienna. Additionally, he holds two post graduate degrees in economics and social science.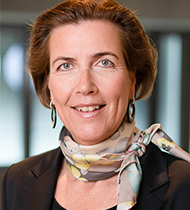 Mag.a Elisabeth Wanik
Elisabeth is partner from Ernst & Young Austria.

She has been working for the Ernst & Young Group in Austria since 1991 and is part of the BTA (Business Tax Advisory) team since 2001. Graduate degree in Economics and Business Administration, Vienna University, member of the Austrian Chartered Accountant; Austrian Certified Tax Advisor; Austrian Certified Public Accountant;
Considerable experience in audit and tax consulting services with focus on tax structuring and tax advising for national and international groups of companies; experience working for foundations and private owned companies;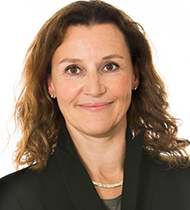 Dr. Angelika Weinländer-Mölders
Weinländer-Mölders is the General Manager of the pharmaceutical company Fagron GmbH & Co. KG. The chemist with a doctorate has been responsible for business in the German-speaking area and the Scandinavian countries since 02/2020.
Weinländer-Mölder's professional career began as a sales rep after studying in Karlsruhe and Berkeley.
She has more than 15 years of experience in medical technology, especially in the dermatological and ophthalmological environment in positions as managing director, business unit director and commercial director in start-ups, medium-sized companies and corporations. Added to this is four years of experience in the chemical distribution market and over seven years of experience as a managing director in the pharmaceutical industry.
Dr. Angelika Weinländer-Mölders is a generalist manager with a focus on sales, marketing, business development and an expert in setting up and restructuring business units.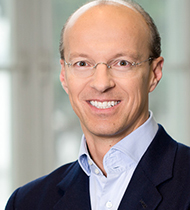 Prof. Dr. Michael Wolzt
Michael Wolzt, MD. Born 1967 in Vienna, Austria, he graduated from Vienna University and received his MD in 1991. He is Professor of Medicine at the Medical University of Vienna and senior consultant at the Vienna General Hospital. His career spans specialist training in internal medicine, clinical pharmacology, cardiology, and diabetes & metabolism at the Vienna General Hospital, and post-graduate training at the University College London, UK.
He is head of Cardiovascular Medicine at the Department of Clinical Pharmacology, Director of the Clinical Trials Coordination Centre (KKS), and is named European expert to the EMA. Michael Wolzt has been partner in IMI projects, FP7 and H2020 consortia, and in the Erasmus programme.
The scientific interest covers different clinical aspects of inflammation, vascular function, thrombosis, and metabolism. He has published more than 350 original articles in peer-reviewed journals, has authored several books and has jointly organised post-graduate training programmes.