aws Preseed - Deep Tech and aws Seedfinancing - Deep Tech
Members of the Ethics Council for submissions in the life sciences area
The Ethics Council assesses projects submitted in the life sciences area of the funding programs aws Preseed Deep Tech and aws Seedfinancing Deep Tech, with regard to their ethical soundness. This assessment has to be brought to the attention of both the assessment panel for funding decisions and aws in a timely manner. Three to six experts from the fields of bioethics, human ethics and animal ethics, participate in board meetings of the Ethics Council. The Ethics Council meets as needed, typically three to four times per year prior to scheduled meetings of the assessment panel.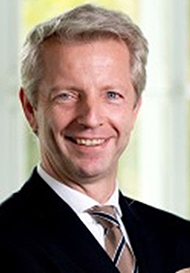 o. Univ. Prof. Dr. Wolfgang Drexler
Wolfgang Drexler studied electrical engineering and received his doctorate from the Vienna University of Technology in 1995. Prior to his habilitation in medical physics at the University of Vienna (2000), a Max Kade Fellowship led Wolfgang Drexler to the Massachusetts Institute of Technology, Cambridge, USA. With the help of a "START Prize" in 2001 and as head of the Doppler Laboratory for laser development and its application in medical technology, he built up the international scientific reputation that earned him the professorship in Biomedical Imaging at Cardiff University, Wales, UK in 2006. Since October 2009, he has been a full professor of medical physics and the director of the Center for Medical Physics and Biomedical Engineering at the Medical University of Vienna. Wolfgang Drexler is a member of the Ethics Committee of the Medical University of Vienna and has published more than 180 articles in journals (including Nature Medicine and PNAS)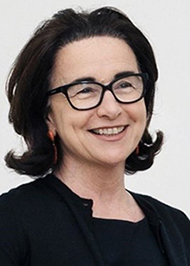 Dr. Christiane Druml
Christiane Druml was born in Vienna and studied law at the University of Vienna. From 1992 until September 2011, she served as Executive Director of the Ethics Committee at the now known Medical University of Vienna. From 2011 to 2015, she was Vice Rector for Clinical Affairs at the Medical University of Vienna. She is Head of the Josephinum - Ethics, and Collections and History of Medicine and holds the UNESCO Chair in Bioethics at the Medical University of Vienna since 2016. She is key researcher for the field of ethics at the Ludwig Boltzmann Institute for Rare and Undiagnosed Diseases (LBI RUD). Since 2007, Christiane Druml has been chair of the Bioethics Commission at the Federal Chancellery, as well as a member of the Supreme Sanitary Council and the French Agence nationale de sécurité du médicament et des produits de santé (ANSM) in Paris, among others. She serves as a reviewer for international journals and research funding agencies.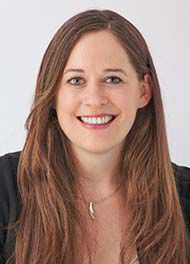 Elisabeth Klager, MSc
Elisabeth Klager studied economics and social sciences and strategy, innovation and management control at the Vienna University of Economics and Business. From 2014 to 2019, she worked in the field of business development for telemedicine and digital health solutions in an international healthcare technology company in Vienna and Hamburg. In October 2019, she joined the executive board of the newly founded Ludwig Boltzmann institute "Digital Health and Patient Safety" as administrative director, where she is also responsible for the research approach "Open Innovation in Science". Elisabeth Klager is currently pursuing a PhD at the Medical University of Vienna at the center for public health in the field of telemedicine and empowerment.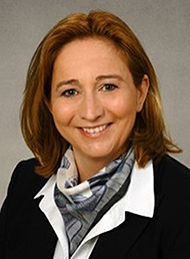 Dr. Maria Kletečka-Pulker
Maria Kletečka-Pulker studied law at the University of Vienna, where she became a university assistant immediately after completing her judicial year. Since 2006, she has been a research associate and managing director at the Institute for Ethics and Law in Medicine at the University of Vienna. Since 2009, she has been a member of the Bioethics Commission of the Federal Chancellery, now in its second term of office. Together with other experts in the field of patient safety research, Maria Kletečka-Pulker founded the Austrian Patient Safety Platform, where she has served as executive director since 2008. As scientific director, she conducted numerous projects in the areas of self-determination in medicine, child protection, and patient safety. Maria Kletečka-Pulker authored numerous publications on medical law and is, among other things, co-editor and author of the handbook "Medical Law in Practice". She regularly teaches at the University of Vienna (law, nursing science) and at the Medical University of Vienna (human medicine, dentistry).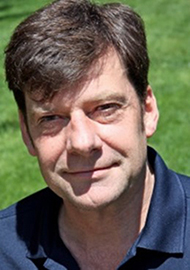 o. Univ. Prof. Dr. Mathias Müller
Mathias Müller received his doctorate in veterinary medicine from Ludwig Maximilian University in Munich. This was followed by a three-year research stay at the Imperial Cancer Research Fund (now Cancer Research UK) London. Since 1998 he has been Professor of Veterinary Molecular Biology and Biotechnology and Head of the Institute of Animal Breeding and Genetics at the University of Veterinary Medicine Vienna. In addition, he has headed the Institute of Biotechnology in Animal Production at the IFA Tulln since 2002 and the Department of Biomedical Sciences at the University of Veterinary Medicine Vienna since 2008. Since 2001 he is an elected member of the German Academy of Sciences Leopoldina. Mathias Müller is also active in numerous national and international societies and scientific advisory boards. He was a long-time member of the Animal Experimentation Commission according to the Animal Experimentation Act 1989. His special fields are Jak-Stat signal transduction in infections, inflammation and carcinogenesis and transgenesis in biomedicine and biotechnology.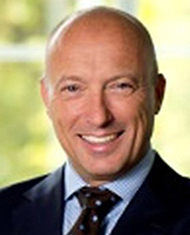 Univ. Doz. Dr. Bruno Podesser
Bruno Podesser studied medicine at the University of Vienna. This was followed by training as a surgeon and cardiac surgeon with research stays as part of a Max Kade Fellowship at Boston University and Harvard Medical School. In 2001, Podesser habilitated in surgery with a focus on cardiac surgery and worked as a senior consultant at the Department of Cardiac Surgery at St. Pölten University Hospital, Austria. 2006, he became the first co-ordinator of the newly founded "Ludwig Boltzmann Cluster for Cardiovascular Research" at the Medical University of Vienna, where he still serves as a member of the cluster's board of directors. Since 2014 he is chairing the Center for Biomedical Research at the Medical University of Vienna. 2019 he became honorary member of the Hungarian Society of Cardiology, 2021 he was appointed "Adjunct Professor to the Cape Heart Institute", Cape Town University, SA.